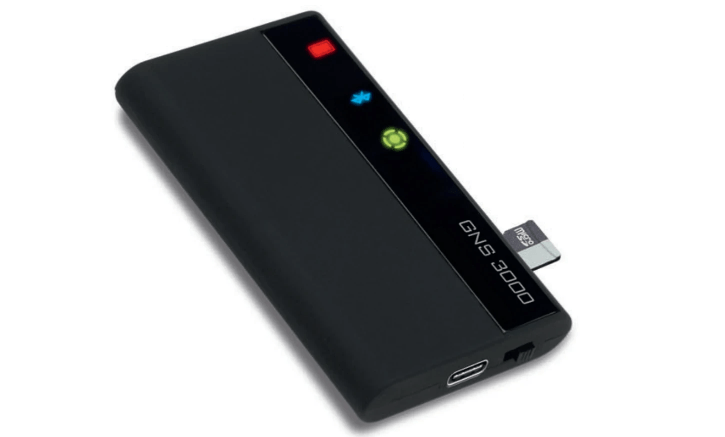 GNS takes advantage of its extensive technology and component platform to create state of the art end user products.
In case we see the opportunity to create superior solutions based on benchmarking existing products with our technology GNS is creating customer value with own developments.
The results of these activities so far are a very successful and reliable Apple compatible Bluetooth GNSS receiver and a high performance ADS-B smart antenna for the flight tracking community
Since October 2020 our own products are made with 100% renewable energy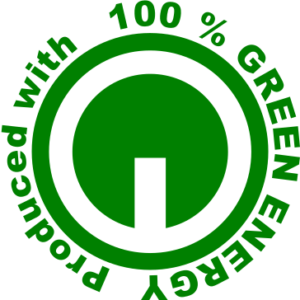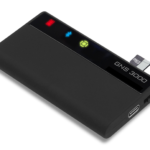 The GNS3000 has a extra large patch antenna for generating extraordinary reception in regions where other GPS devices fail.
With the new SD Card slot it is possible to reliably log GPS positions for up to 7 years on a 32GB memory card. The state of the art 99 channel GPS chip is able to receive GPS, Glonass and Galileo positioning data. This guarantee to receive GPS position data also in challenging environments like urban canyons, mountains or in forest. The outstanding battery operation time is up to 10 hours. The GNS3000 is Apple certified with fully compatibility for Apple devices. New features can be upgraded via Bluetooth connection.
You can connect up to five Apple, Android devices or Notebooks simultanously via Bluetooth.
---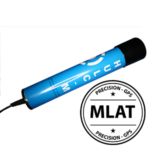 The GNS HULC -M smart antenna with MLAT capability and integrated GNSS is the top-notch ABS-B feeding solution at unbeaten price / performance ratio. Reception sensitivity, framerate and range easily exceed competitive solutions at a fraction of system costs. HULC-M realizes this exceptional performance with a highly matched state of the art active antenna system combined with cable- and connector-less direct link to the ADS-B receiver module. The compact water and dust resistant housing facilitates continuous superior reception quality without weather caused degrading. The low power consumption makes HULC-M much more eco-friendly than any comparable solution. Thanks to the HULC-M design two SAW filters and the active antenna is integrated to get best performance regarding range and frame rate. integration HULC-M guarantees no more antenna connector-, cable and installation hassle. Due to the integrated GPS HULC-M is able to provide MLAT data Because of the USB Connector HULC-M is compatible with nearly any computer and allows an easy integration for example into feeder Software.
---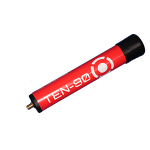 Exact trimmed and 50 Ohm matched PCB antenna for 1090 MHz.
Made in Germany

Precise 50 Ohm matching

Narrow-band antenna
This antenna is made for use with ADS-B Receiver and best used for SDR based equipment.
Gain is 6dBi. The antenna is designed for outdoor usage and features a SMA connector.