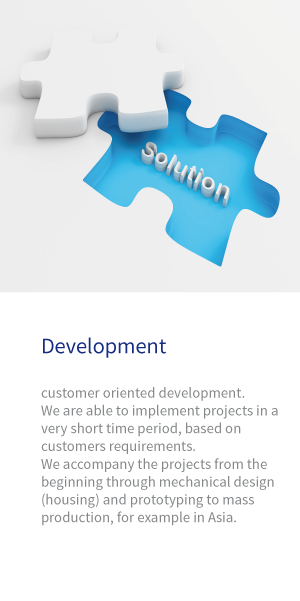 GNS Electronics is now IPC member
producing better electronics has to be conform to worldwide standards. GNS Electronics is always improving the quality with the goal to produce products with a zero failure rate. Our EMS production team is ready for your challenge. The new modern production line (35.000 cph) is based near by Aachen, Germany. We are open to 
produce prototypes till high volumes in the 100k range. 
Send us your production files (Gerber) and ask for quote.
      The brandnew GNS3000 is now in production and available in our shop ! 
The GNS3000 has a extra large patch antenna for generating extraordinary reception in regions where other GPS devices fail. With the new SD Card slot it is possible to reliably log GPS positions for up to 7 years on a 32GB memory card. The state of the art 99 channel GPS chip is able to receive GPS, Glonass and Galileo positioning data. This guarantee to receive GPS position data also in challenging environments like urban canyons, mountains or in forest.
The outstanding battery operation time is up to 10 hours. The GNS3000 is Apple certified with fully compatibility for Apple devices. New features can be upgraded via Bluetooth connection.
You can connect up to five Apple, Android devices or Notebooks simultanously via Bluetooth.
     
In order to guarantee the highest quality, performance and quality we are happy to announce that we start production with our SMT production plant. The production is 100% powered by renewable energy.


The brand-new GNS-70×0 GNSS module series is a pin compatible successor for our TC6000 GPS modules but added with Glonass, Galileo, Beidou and QZSS capability. The module is very inexpensive and our recommandation for high volume projects. Click to download the data sheet
The best value for money. If you have a high volume project don't forget to ask us for quote !


GNS starts mass production of the GNS410sLP / GNS413sLP multimode GNSS module. The modules are our lowest power modules and they are optimised for example for battery powered IoT applications. Power consumption for the complete module  is only 22,5mW. 
Click to download the data sheet