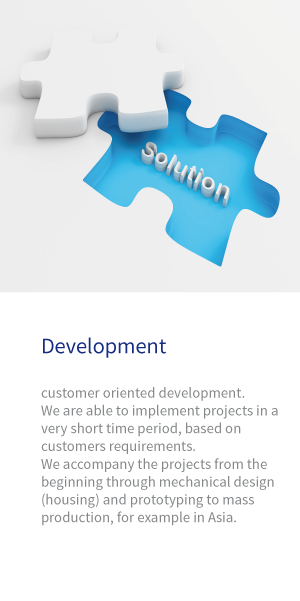 GNS introduces a Versatile ADS-B receiver module for demand based signaling
Making new or existing avionics equipment smart is easy with the GNS5894P ADS-B receiver module. Whether you plan a smart illumination for smaller airfields or creating a smart obstruction light that only turns-on when an aircraft is in proximity or need a signal that warns pedestrians and vehicles crossing the runway when aircraft are approaching for take-off and landing – the GNS5894P is the perfect plug & play solution.
The preset feature mode takes away configuration complexity and is a great for most use cases. The only parameters to be set are height and radius for the geo fence.
For more advanced use cases the GNS5894P offers a multitude of configuration possibilities.
The GNS5894P can  added to the PCL, ARCAL, PAL system to control the lighting of an airport or airfield. It could help to convert easily manual controlled lighting into a smart version increasing the safety.
Hallo Nachbar
das Besuchsprogramm "Hallo Nachbar!" ermöglicht spannende Einblicke in Unternehmen der Region Aachen
Gemeinsam mit der IHK sind wir Gastgeber des Industrie Dialogs und Sie erhalten eine exklusive Möglichkeit am 25.05.22 ab 16:00 Uhr einen Blick hinter die Kulissen zu werfen. Wer möchte darf in kleinen Gruppen an einer spannenden Führung durch unsere Produktionslinie teilnehmen. Dort werden mit einer Highspeed Bestückungslinie vollautomatisch GPS Module produziert. 
Die GNS ist mittlerweile in der TOP Ten der GPS Hersteller gelistet.
Wir freuen uns auf Ihren Besuch !
Due to the current situation, we are discontinuing all deliveries and all support for our customers in Russia with immediate effect
Meet our team in Barcelona

GNS-Electronics will exhibit on MWC 2022, you are invited to visit us from 28.Feb. 2022 – 03.Mar. 2022.
We will present our newest ADS-B developments for in cabin designs. 
Visit us in Las Vegas on CES 2022  BOOTH: 51120-8

GNS-Electronics will exhibit on CES 2022, you are invited to visit us from 5. Jan. 2022 – Sa., 8. Jan. 2022. We will present our newest ADS-B developments like new antenna designs and low power receiver. Also we will present our new ADS-B Light

(TM)
GNS is launching the brandnew 5851 AIS module

GNS-Electronics introduces the new GNS 5851 AIS receiver module for the maritime market.
The GNS 5851 is a highly sensitive single-channel receiver which can either be used stand-alone as a channel hopping receiver or as a chained pair to form a complete two channel solution depending on customer needs.
The module integrates a sensitive RF frontend, signal processing and a data decoder with standard NMEA AIS output via a UART that can be easily connected to a host processor. A secondary UART is provided for module chaining.
"our tests regarding power consumption and reception are very promising. We believe that we have developed one of the best AIS receiver in a very tiny form factor. For GNS adding maritim traffic modules in our portfolio is a logical step to fulfill the needs of our customer. We are now providing traffic modules and receiving technology for the road, avionics and maritim " Bernd Bierwisch CEO of GNS Electronics GmbH
GNS presents a worldwide brand new antenna design to avoid ADS-B receiving problems caused by the polarization mismatching

the antenna design is optimized for receiving super slow and low flying air vehicles like helicopter or drones with low power transmitter. Extreme flight maneuvers in particular, such as very sharp turns, can only be poorly received with conventional rod antennas because ADS-B rod antennas are always vertically polarized. A serious risk of ADS-B data drop outs caused by Polarization mismatching can arises here. The antenna design is nearly independent regarding the polarization and prevents such kind of risk. The antenna can be mounted horizontal or vertical and the antenna can be used as a sector antenna by adding for example a larger groundplane. The antenna weighs only 68g, diameter 120mm (similar to a compact disc) and can be mounted directly on metal surfaces.
GNS3000 new Firmware available
GNS3000 supports now GPS Exchange Format (GPX) The easiest way to import log files directly into Google Maps
      GNS Electronics is now IPC member
producing better electronics has to be conform to worldwide standards. GNS Electronics is always improving the quality with the goal to produce products with a zero failure rate. Our EMS production team is ready for your challenge. The new modern production line (35.000 cph) is based near by Aachen, Germany. We are open to produce prototypes till high volumes in the 100k range. Send us your production files (Gerber) and ask for quote.
      The brandnew GNS3000 is now in production and available in our shop ! 
The GNS3000 has a extra large patch antenna for generating extraordinary reception in regions where other GPS devices fail. With the new SD Card slot it is possible to reliably log GPS positions for up to 7 years on a 32GB memory card. The state of the art 99 channel GPS chip is able to receive GPS, Glonass and Galileo positioning data. This guarantee to receive GPS position data also in challenging environments like urban canyons, mountains or in forest. The outstanding battery operation time is up to 10 hours. The GNS3000 is Apple certified with fully compatibility for Apple devices. New features can be upgraded via Bluetooth connection. You can connect up to five Apple, Android devices or Notebooks simultanously via Bluetooth.
     
In order to guarantee the highest quality, performance and quality we are happy to announce that we start production with our SMT production plant. The production is 100% powered by renewable energy.


The brand-new GNS-70×0 GNSS module series is a pin compatible successor for our TC6000 GPS modules but added with Glonass, Galileo, Beidou and QZSS capability. The module is very inexpensive and our recommandation for high volume projects. Click to download the data sheet
The best value for money. If you have a high volume project don't forget to ask us for quote !


GNS starts mass production of the GNS410sLP / GNS413sLP multimode GNSS module. The modules are our lowest power modules and they are optimised for example for battery powered IoT applications. Power consumption for the complete module  is only 22,5mW. 
Click to download the data sheet